Camella Alora by Camella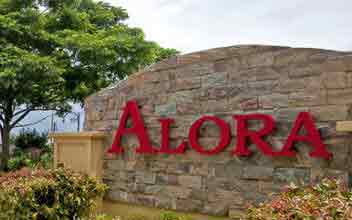 Project Type : House & Lot
Listing Type : Ready For Occupancy
Units : House and Lot
Price: ₱ 4,255,882 & Up
Address : Bagumbong, Deparo, Bignay
Location : Caloocan , Metro Manila PH Camella Alora Camella Camella Alora Camella Alora Camella Camella Alora Caloocan
https://camellaalora.phproperty.com/
One of the cluster communities within the already built Camella Nova Romania in Deparo, Caloocan – an 18-hectare prime residential Camella community with amenities that include a gated security entrance, perimeter fence, a new clubhouse, swimming pool, gardens, playgrounds and parks ideal for family gatherings and fun community activities.

This community is strategically in a very important position as prominent landmarks are located in the vicinity of the community.

Churches such as Mother of Redeemer Parish, United Methodist Church, and Jesus are Lord, Sta Clara Church and Our Lady of La Naval is located nearby. Zabarte Mall and Sm Fairview are the well-equipped malls located nearby.
Hospitals such as San Lorenzo Clinic, St. blaise Clinic and Bernandino Hospital are also located nearby.Terminal Station such as Deparo UV Express Terminal are also located.Deparo Elementary School, Recom Echiveri Elementary School and Recom Echiveri High School are also within the vicinity.

Bagumbong Market and Deparo Market are also located nearby.Major Roads located nearby are Bagumbong Road, Deparo road, Bignay Road.Transportation is accessible via jeep, pedicab, tricycle and taxi.

Other landmarks include Quezon City Circle, Monumento, Arkong Bato and National Shrine of Our Lady of Fatima.

The community is laced with amenities specifically designed to provide comfort to the residents. Spacious car garages, airconditioned houses, backyard garden. Emergency exits, fire alarms, dirty kitchen, granite floors. High ceiling, home theatre, laundry room, lawn garden, maid's quarter, marble floors, patio, swimming pool and toilet and bath are provided there.

Lara Model is of the type Duplex. It is a 2 storey house with 2 bedrooms and 1 T&B. With the floor area of 44 sq.m, the lot area is also very spacious of 70 sq.m. Price range starts from 1.4 M. Marvela Model is a Single Firewall with 2 storeys, 2 bedrooms, 1 T&B. Floor area is 52sq.m with lot area of 77sq.m. Carmela Model is also a Single Firewall type with 2 storeys and 3 bedrooms and 2 T&B. Floor area is 64sq.m and lot area is 99 sq.m. Drina Model is a Single Firewall type with 2 storeys, 4 bedrooms and 3 T&B. Floor area is 81 sq.m and lot area is 121 sq.m. Elaisa Model is a Single Firewall with 2 storeys, 5 bedrooms and 3 T&B. Floor area is 96 sq.m and 121 sq.m.
Popular Links
Camella Alora
Camella Alora Location
Camella Alora Rent Units
Camella Alora Resale Units
Camella Alora Pre-Selling Units
Camella Alora Showroom
Camella Alora Amenities
Camella Alora Price
Camella Alora Contact
Available Units