Camella Amarillo by Camella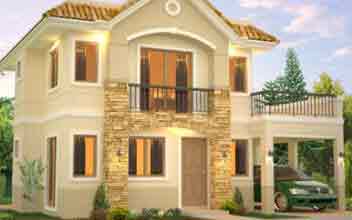 Project Type : House & Lot
Listing Type : Preselling
Units : Townhouse
Price: ₱ 1,234,758 & Up
Address : Brgy. Salvacion, Panabo City, Davao del Norte
Location : Panabo , Davao del Norte PH Camella Amarillo Camella Camella Amarillo Camella Amarillo Camella Camella Amarillo Panabo
https://camellaamarillo.phproperty.com/
Have you been looking for a posh home and locality to live in? Then here is the perfect combination of both in terms of the Camella Amarillo. This sprawling estate is situated in the Panabo city and is the first establishment of its kind there. It is a fully developed and gated enclave complete with homes, amenities and modern facilities.

It is a perfect choice for all those who want to stay in the city and are planning to commute to their work daily. If you have wanted to buy your own home then your entire search comes to an end here at the Camella Amarillo, where you can savor the good life.

The best part about the developers and their ideology is that they are adamant on providing you with quality homes within a certain price range and to make this easier they have introduced in house easy financing schemes such as 0% interest, deferred cash for 24 months, in-house financing and bank financing.

The Camella Amarillo has a full set of amenities that would allow you to spend your day with ease and fun. If you are a sports fanatic then the in house basketball courts is a blessing in disguise for you. On the other hand if you don't want your kids to sit at home and play video games all day then spending some quality time in the playgrounds and parks is highly suggested.

There are times when you like spending time with people of your own age then the clubhouse and swimming pool would be a perfect choice. For the health conscious adults walking and jogging paths are also available throughout the neighborhood.

If you are wondering you of those day to day essential places that you might have to visit then you should worry no more as this estate is close to schools, commercial and business centers, and hospitals. Also it is within the vicinity of major malls and shopping. All the important places are just 500 meters to 2 kilometers away from the estate making it way easy for anyone to travel.
Available Units