Camella Azienda by Camella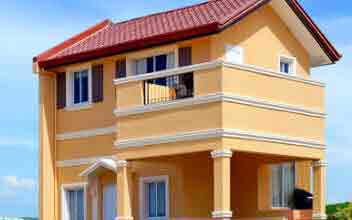 Project Type : House & Lot
Listing Type : Ready For Occupancy
Units : House & Lot
Price: ₱ 0 & Up
Address : Maghaway, Talisay City, Cebu
Location : Talisay , Cebu PH Camella Azienda Camella Camella Azienda Camella Azienda Camella Camella Azienda Talisay
https://azienda.camellatalisay.com/
Sitting on top of the hills of Talisay City, Cebu, the Camella Azienda spreads like the mighty Philippine Eagle on flight. This house and lot residential community development is another one of those built by Vista Land Company, the fastest growing property developer on the planet.

The residential development is located in Brgy. Maghaway, Talisay City, Cebu. This city is full of tourist attractions, festivals and churches and shrines. Its proximity to downtown Cebu City gave its people the opportunities to be involved in trade and construction especially the building of the South Road Properties (SRP) project in Cebu City.

This road project serves several areas in Talisay, making the city economically viable to its surrounding locality. Also, this rapid growth of Talisay gave way to the construction of Camella Azienda which provides green-natured and unique shelters to the industrious men, women and children of the city, with amenities unequalled by other property development in the area.

Occupying a sprawling 100 hectares of mountainous terrain, where cool air buzzed on the ears, this house and lot residential community boasts of Italian-inspired houses in Terrain Series with 7 models (some are located downhill and others are uphill) which have sizes ranging from 46 to 83sqm of floor area while lot area range from 66 to 99sqm.

The houses are all constructed in Single Firewall type that have 2-3 bedrooms, 1-2 T&B, provisions for carport and balconies for selected models, living and dining areas, finished and painted walls and ceilings, kitchen with sink and other basic home amenities. Common amenities are one of the best in the industry such as basketball court, swimming pool, clubhouse, function halls, jogging trails, playground, shuttle service and landscaped gardens, among others.

Medical institutions and hospitals such as the Minglanilla District Hospital, Baking Medical Center, Talisay District Hospital, St. Anthony Mother and Child Hospital, Cebu City Medical Center are all reachable within minutes.

There are several colleges, universities and other prestigious schools near the site, such as the St. Therese Center for Learning, Asian College of Technology, Divino Amore Academy, and Asian College of Technology, Sisters of Mary School, Don Bosco Technical School, Visayan Wesleyan Christian School and St. Dominic School.

Some of the commercial centers and the several tourists' attractions near the Camella Azienda are the Mountain View Park, Igutan Cave, Lagundi Reef, Talisay Mini-Funland, Tubod Flowing Water Resort, Butterfly Park, Crocolandia, Gaisano Grand Fiesta Mall, Starmall Talisay and the Gaisano Capital SRP.
Available Units