Camella Belize Dasma by Camella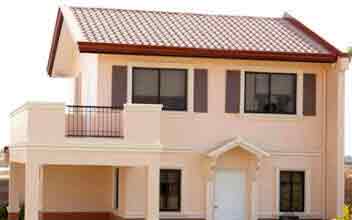 Project Type : House & Lot
Listing Type : Preselling
Units : Lot
Price: ₱ 3,480,000 & Up
Address : The Islands, Dasmarinas, Cavite
Location : Dasmariñas , Cavite PH Camella Belize Dasma Camella Camella Belize Dasma Camella Belize Dasma Camella Camella Belize Dasma Dasmariñas
https://camellabelizedasma.phproperty.com/
Camella Belize Dazma is a new and exclusive residential enclave in the Islands, Dasmarinas. The development oozes with freshness and superb quality. The village features beautiful surroundings with a mesmerizing lush green scenery. The residence offers a relaxing and peaceful ambiance for those that want it. Camella Belize Dasma is located precisely in The Islands, Dasmarinas, Cavite. The location is very accessible with different modern conveniences like schools, malls, hospitals and business hubs. Landmarks in the area include St Dominic Hospital, Imus sports complex, Las Pinas Municipal Hall, and Pepsi Cola Philippines.

Like most of Camella projects, the Camella Belize Dasma is filled with different amenities and features needed day by day and a little more. Amenities in the development includes a clubhouse for the adults to socialize and parks and playgrounds for the kids to have fun with other kids in the area. Other amenities amidst the development includes a basketball court, swimming pool, and jogging paths.

Camella Belize Dasma features different unit types with different floor area and lot area to match the various tastes of the home buyers. The residence has different bedroom units to choose from starting from three to five. All the units are single firewall house type, the various house models in the development includes Carmela, Drina, Fatima, Gavina, and Elaisa. The homes have a floor area of range 65 SQM to 166 SQM and a lot area that ranges from 117 SQM to 213 SQM. All the units are available for a price that starts from Php 3.4 million.
Available Units