Camella Bohol by Camella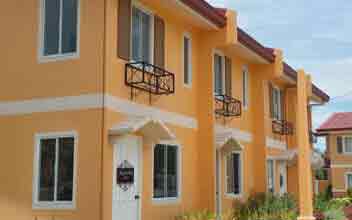 Project Type : House & Lot
Listing Type : Ready For Occupancy
Units : House & Lot
Price: ₱ 1,797,469 & Up
Address : Brgy. Bool, Tagbilaran City, Bohol
Location : Tagbilaran , Bohol PH Camella Bohol Camella Camella Bohol Camella Bohol Camella Camella Bohol Tagbilaran
https://www.camellabohol.com/
This beautiful estate built in the breath taking landscape of Bohol is a fully developed community by the name of Camella Bohol. Right in the heart of the city this estate provides comfort and affordability all in one. This Mediterranean inspired community is the first of its kind in this city and offers all the amenities at one single spot.

The location of the estate has been selected keeping in mind the commuting routes of the potential residents of Camella Bohol. These day most of us have jobs or even businesses, and travelling to our desired destination can be a tricky thing most of the time, due to the high traffic and small amount of time that we may have.

Keeping this in mind the developers have created a housing community Camella Bohol, nesting in the island's capital, is accessible to the province's major shopping areas, hospitals, churches, schools, and business hubs. The University of Bohol, Holy Name University and the Bohol Institute of Technology are within 12 minutes away.

On the other hand for fun and entertainment, there are the Island City and Bohol Quality Malls, less than 10 minutes from the gates. The airport is an easy 20 minutes away while the seaport is close by at 15 minutes. Baclayon Church and St. Peter the Worker Parish are 10 minutes from the community.

Comfortably situated Camella Bohol offers multiple story homes at a budget price which are surrounded by natural beauty. The houses are made as per modern inspired architecture and have all the necessary amenities within reach.

If spoken about the facilities that you might get on the premises itself, then there is a clubhouse and a basketball court that help you spending quality time with your friends enjoying a great game. Also if you have kids in the family then there are playgrounds and parks that would keep them entertained all through the day.

A multi-purpose hall and a lot of outdoor space can be utilized to have a party or any other event without having to look for a space outside of the premises. The natural hill side view of the estate is the perfect location to have events.

Churches and other industrial hubs are also located in the same place to provide better access to them. There is a 24 hour security within the premises and also on the main entrance to provide you with high standards of safety.
Available Units