Camella Cagayan by Camella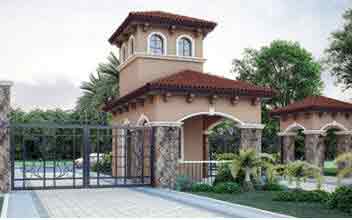 Project Type : House & Lot
Listing Type : Preselling
Units : House and Lot
Price: ₱ 1,417,680 & Up
Address : Brgy. Carig,
Location : Tuguegarao , Cagayan PH Camella Cagayan Camella Camella Cagayan Camella Cagayan Camella Camella Cagayan Tuguegarao
https://camellacagayan.phproperty.com/
Cagayan de Oro is a premier city in Mindanao. It is the capital of the province of Misamis Oriental and the regional center for Northern Mindanao (Region X).

The city is base to multinational companies and is the center of education in the region being the site of large state-run educational institutions and universities- the very reason why people want to make this city their home.

In1993, after the incorporation of Masterplan Properties, the door to Mindanao was opened via the Camella Homes in Cagayan de Oro.

La Buena Vida signaled the start of a well built residential community and from then on, Communities Cagayan de Oro, as how it is called now, have inaugurated succeeding themed communities like River Grand, Montana Vista , Portico, Giardino and Gran Europa which were able to give rise to over 3,000 houses in this city.

Gran Europa is the foremost master-planned community in uptown Cagayan de Oro. Docking over a dozen years of experience in creating real, living communities, Communities Cagayan is pleased to put on view this family-friendly community. It has been developed and within the year, commercial establishments will rise within this community. Convenience store, food chains and other enterprises will be invited to establish their business in its commercial area. Soon Gran Europa residents can enjoy their preferred restaurant, shop, or service center within a few minutes away from their homes—truly making a 'CITY WITHIN A CITY'. The 13-hectare Camella Cagayan offers its residents the chance to live life in the vacation escape of their dreams.

Nestled in bountiful Barangay Carig along one of the region's most crucial thoroughfares – the Cagayan Valley Road, Camella Cagayan is easily accessed from all corners of the province and provides convenient access to key business, commercial, leisure, transport, and government centers, as well as the landmarks and adventure spots that have made Cagayan a traveler's haven.

Being accessible via Pan-Philippine Highway (National Highway) it has all the amenities that you can desire for you and your family.

Prime locations near the community are Tuguegarao City Airport, Callao Cave, Cagayan Valley Medical Center and Savemore.


Popular Links
Camella Cagayan
Camella Cagayan Location
Camella Cagayan For Rental Units
Camella Cagayan Resale Units
Camella Cagayan Pre-Selling Units
Camella Cagayan Showroom
Camella Cagayan Amenities
Camella Cagayan Price
Camella Cagayan Contact
Available Units