Camella Pili by Camella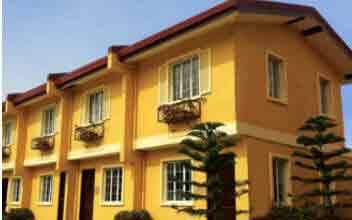 Project Type : House & Lot
Listing Type : Ready For Occupancy
Units : Townhouse
Price: ₱ 1,097,736 & Up
Address : Brgy. Palestina, Pili, Camarines Sur
Location : Pili , Camarines Sur PH Camella Pili Camella Camella Pili Camella Pili Camella Camella Pili Pili
https://www.camellapili.com/
This beautiful lush green estate will take you by surprise for sure. The beauty of the location is so mesmerizing that it will take some time to set in your thoughts. The atmosphere is so calm and peaceful that it gives you a feel of heaven on earth. This estate is spread across 15 hectares of mesmerizing beauty.

If you have been planning to settle down in the Pili city then you might want to consider this Camella project. The location of this community is situated in a quite landscape to provide its residents with exclusivity and peace. The Camella Pili can be reached within minutes through any major highway from the Camarines Sur. And also it is just 30 minutes to an hour from all the other major cities around this region.

The community has a lot to offer when it comes to amenities and in house facilities. Starting with the outdoor common areas that it has to offer, the Camella Pili has covered all the age groups and people when it comes to common areas. This helps you with spending quality time with your family and friends without having to be stuck in the home all day long.

There is an amazing out door that would help you hold events and parties on those summer vacation days, without having to find places outside the community and pay extra rent. Which makes it's an added bonus for the people staying in this community. The estate also provides a basketball court and a play area for kids who don't like sitting at home all day. This can be great place to spend some quality time with your friends and enjoy a healthy game.

If you are planning to get together with other residents then making use of the in house multipurpose hall is a great idea. The hall is made available to you all throughout the day. This reduces the nuisance of calling people to your home always.
Available Units