Camella Sto Tomas by Camella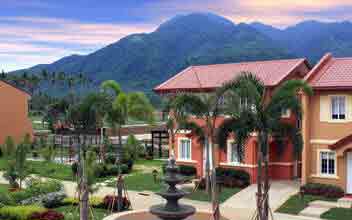 Project Type : House & Lot
Listing Type : Preselling
Units : Townhouse
Price: ₱ 1,155,976 & Up
Address : Brgy. San Miguel, Sto. Tomas, Batangas
Location : Santo Tomas , Batangas PH Camella Sto Tomas Camella Camella Sto Tomas Camella Sto Tomas Camella Camella Sto Tomas Santo Tomas
https://camellastotomas.phproperty.com/
Want to indulge the entire family from the majestic scenery overlooking the mighty and magical Mt. Makiling? Camella Sto. Tomas is a sure way of making your future and those of your kids to very successful ones where they would be nourished in an environment so quiet, nature-friendly and peaceful enough to create imaginative minds.

Vista Land shapes the community for the people who will shape the country. Camella Sto. Tomas is a residential development, primarily house and lot package, focused mainly on the idea of giving its resident the utmost relaxation, luxury, albeit at a price so easy to manage and the convenience it may entails.

The project is located in Brgy. San Miguel, Sto. Tomas, Batangas. The site lies near the Maharlika Highway which is the gateway to the rest of Southern Tagalog and the Bicol regions. The area that surrounds the project has wide concentration of wildlife, flora and fauna that coexist amidst industrialization near the community, overlooking the majestic mountain.

The houses are designed and built in perfect Mediterranean-inspired architecture with 4 house models patterned after Camella's Home Series. The house names include Reana, Margarita, Marga and Rina constructed in 2-Storey Single-Firewall and 2-Storey Townhouse.

Sizes range from 40 to 46sqm of floor area while lot area range from 36 to 63sqm has uniformed 2 bedroom areas, 1 T&B, with only the Rina has the provision for balcony. Kitchen with sink and cabinet is also provided while walls and ceilings are finished and painted.

The community is fully-guarded 24/7 with more than 6 feet of perimeter fence to add security to its occupants any time of the day. The entrance gate, however, is reminiscent of grandiose doorways of palaces in fairy tale books.

Amenities are also some of the best and finest in the industry, such as landscaped parks, basketball court, Clubhouse, children's playground, jogging trail, lush gardens and so much more! Despite the presence of several industrial parks near the area, schools thrive and prosper such as the Polytechnic University of the Philippines, Lyceum Cabrini, First Asia Institute of Technology and Humanities, Lyceum Institute of Technology, Hope Christian Academy, AMS Learning School and the La Consolacion College, among others.

The industrial parks include The First Philippine Industrial Park, Light Industry and Science Park, Carmelray Industrial Park 2, Nissan Philippines, Yazaki Torres and YKK Philippines, to name a few.

Hospital also abound within the site's close proximity the likes of St. Vincent de Paul Hospital, Foothills Doctors' Hospital, St. France Cabrini Medical Center and Sto.Tomas General Hospital.

Commercial and entertainment centers are easily accessible because of their proximity to Camella Sto. Tomas, like SM Lipa, SM San Pablo, Robinsons Lipa and SM Calamba.
Available Units