Camella Tagum by Camella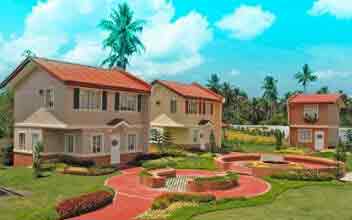 Project Type : House & Lot
Listing Type : Preselling
Units : Townhouse
Price: ₱ 1,148,105 & Up
Address : Davao-Agusan Highway, Tagum City, Davao del Norte
Location : Tagum , Davao del Norte PH Camella Tagum Camella Camella Tagum Camella Tagum Camella Camella Tagum Tagum
https://camellatagum.phproperty.com/
Tagum City is the capital city of the province of Davao Del Norte in Eastern Mindanao and dubbed as one of the "Most Child-Friendly City in the Philippines". The City welcomes Camella Tagum with its palm tree-lined roads leading to this majestic and modern community within this most livable city in the Philippines.

The Camella Tagum is an Italian and Mediterranean inspired house and lot residential community development customized to meet the every need of its occupants and being realized by the Vista Land Company, the fastest growing property developer in the land.

The 14-hectare prime property lies along the Davao-Agusan Highway, Tagum City, Davao del Norte. The project is set against the midst of beautiful mountain views (Mt. Apo on its southwest and Mt. Tagubod on the east). The cool breeze and lush green engulf the vicinity of the community.

This peaceful city is the envy of most of the neighboring cities and towns because of its scenic and well-paved road from the city proper which is only a few kilometers in distance.

The residential community itself boasts of impressive display of nature's wonders and the ingenuity of its man-made structures (amenities) unequalled by any project development within the region. These amenities are not just impressive, they are also functional.

House designs are from the Camella Home Series made up of 12 similarly pretty models in 2-Storey Townhouse (end and inner units) and 2-Storey Single-Firewall constructions. The sizes range from 35 to 97sqm of floor area and from 40 to 110sqm of lot area.

There are 2-4 bedroom unit provisions, 1-2 T&B; dining and living areas, kitchen with sink and cabinet. Selected units have provisions for carport, porch, and maid's room, study area, balcony and service area.

The amenities include well-groomed and 24/7 security entrance gate, swimming pool, basketball court, landscaped gardens, Clubhouse, playground, play area and perimeter fence, among others.

Tagum City is really a nice place for kids to have an education; several prominent schools are located within the city such as the University of Mindanao (only a stone's throw away from the site), Tagum City National High School, Letran de Davao and St. Mary's College.

Many hospitals are also near the project, such as the Davao Regional Hospital, Medical Mission Group Hospital and Health Services Cooperative of Tagum and Tagum Doctors' Hospital.

The presence of entertainment and commercial establishments within the Camella Tagum's close proximity make it more convenient to shop. The likes of NCCC Mall, Gaisano Grand Mall, Central Warehouse Club, Lakan's Place and the City Hardware are all near the site.
Available Units