El Paseo by Camella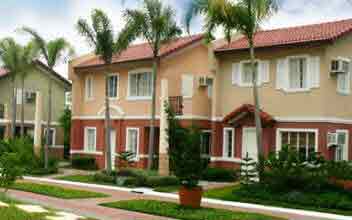 Project Type : House & Lot
Listing Type : Ready For Occupancy
Units : House and Lot
Price: ₱ 4,261,545 & Up
Address : Bagumbong,
Location : Caloocan , Metro Manila PH El Paseo Camella El Paseo El Paseo Camella El Paseo Caloocan
https://camellaelpaseo.phproperty.com/
Are you looking for your dream home in Las Pinas City? Then here is the Camella El Paseo which can fulfill this dream. This Mediterranean themed fully developed estate has a lot to offer in terms of its looks, location and amenities. So if you are looking for a complete package then this would be the perfect choice.

The Camella El Paseo is spread across five hectare of breath taking landscape and offers a peaceful, friendly and enjoyable lifestyle. The property is located in such a way that it is very easy to access the city life if you crave for it sometimes. The main feature of the estate is providing its resident with a sanctuary where they can relax end of the day.

From the security point of view they property is highly restricted to outsiders to maintain proper safety of its resident. Like all the Camella properties this to has perimeter fencing for additional safety along with the round the clock security on the entrance.

All the basic amenities that a person might need are well taken care of in the Camella El Paseo which includes clubhouse, play grounds and parks. The developers have maintained a particular high standard across all their properties and have extended those same standards to El Paseo as well.

El Paseo also offers to its residents a multi-purpose hall and landscaped parks ideal for outdoor events and activities, which can be a great way to call people over and have a great evening with your loved ones.

There are a number of landmarks that cover the entire area, starting with educational institute there is Young Achievers School, La Consolacion College and Our Lady of Angels School to provide excellent education to your little ones.

If you want to spend a fun evening while shopping with your friends or family then there are malls like Zabarte Mall and Sm Fairview to make your day good. Unlike others if you like spending quite time and visiting a church then that too is available within walking distance Sta. Kruz Parish and Sto Niño De Congreso Parish.

For medical emergencies there are hospitals like San Lorenzo Clinic, St. blaise Clinic and Bernandino Hospital a few minutes away from the estate. There are proper transportation services available in the form of Jeep, Tricycle, Taxi, FX and Pedicab.


Popular Links
El Paseo
El Paseo Location
El Paseo For Rental Units
El Paseo Resale Units
El Paseo Pre-Selling Units
El Paseo Showroom
El Paseo Amenities
El Paseo Price
El Paseo Contact
Available Units