1 Koronadal House & Lot by Camella For Sale.
For price list, model house, floor plans, payment terms, chat live with an agent 24x7.
0 Featured Properties Found
1 Additional Properties Found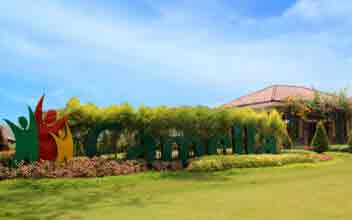 Gensan Drive, Brgy. Carpenter Hill, Koronadal City

,

Koronadal

,

South Cotabato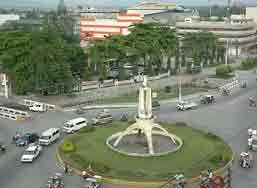 Koronadal
Koronadal, officially the City of Koronadal (Hiligaynon: Dakbanwa/Syudad sang Koronadal; Filipino: Lungsod ng Koronadal) and popularly known as Marbel, is a 3rd-class component city in the Philippines. It is the capital of the province of South Cotabato and regional administrative center of Soccsksargen.
Koronadal City is one of the cities in Mindanao whose citizens are Hiligaynon speakers. 95% of the city's population is from the Hiligaynon ethnic group from the Visayas, the other city is Tacurong in Sultan Kudarat.
Koronadal was converted into a component city of South Cotabato, now known as the City of Koronadal by virtue of Republic Act 8803 on October 8, 2000. At present, Koronadal is a fast developing growth center composed of twenty seven (27) barangays including the four (4) zones in the poblacion. Being the capital city of South Cotabato, it is the center of the province in terms of political, cultural and socio-economic activities.
Education in Koronadal is widely distributed to all Koronadaleños. As of for the school year 2009-2010, there are 95 primary and elementary schools in the city, both in public and private schools; while there are 17 secondary schools, both in public and private schools.
Koronadal House & Lot Price List
Property Name
Price (₱)
Developer Name