1 Laoag House & Lot by Camella For Sale.
For price list, model house, floor plans, payment terms, chat live with an agent 24x7.
0 Featured Properties Found
1 Additional Properties Found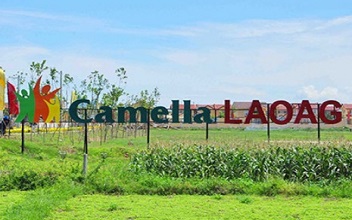 Brgy. Bengcag and Zamboanga

,

Laoag

,

Ilocos Norte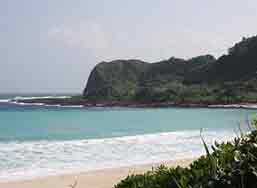 Laoag
Laoag is a third-class city and capital of the province of Ilocos Norte in the Philippines. The city it is the province's political, commercial, and industrial hub and the location of the Ilocos Region's only commercial airport, the Laoag International Airport. According to the 2010 census, it had a population of 104,904 people.
The municipalities of San Nicolas, Paoay, Sarrat, Vintar, and Bacarra form its boundaries. The foothills of the Cordillera Central mountain range to the east, and the South China Sea to the west are its physical boundaries.
Laoag experiences the prevailing monsoon climate of Northern Luzon, characterized by a dry season from November to April and a wet season from May to October.
Laoag City is strategically located at the northern tip of the Northwestern Luzon Growth Quadrangle. It is within two hours of jet travel to any one of East Asia's economic tigers such as Hong Kong, Mainland China, Japan, South Korea and Taiwan by way of the Laoag International Airport if direct routes are opened and established. Having critical infrastructure such as the Laoag International Airport at Gabu and the Currimao Port makes Laoag the port of entry of goods and services complemented by an extensive road and highway system that connects it to other cities. An extensive banking system is also found in the city with an impressive number of twenty-five different local, domestic, and foreign banks ready to serve any financial needs.
As the provincial capital, Laoag is the center of social and economic activity with almost all major commercial and institutional establishments gravitating towards it. The importance of education in socializing its population is shared by both the local government and the private sector, which has invested heavily in the development of the academic infrastructure.
Tourism has become a major economic driver of Laoag City, paving the way for new commercial investments and infrastructure development. A recent surge in Chinese and Taiwanese tourists have been flocking to splurge in the city's profitable casino located inside the only 5-star hotel in northern Philippines, Fort Ilocandia Hotel and Resort.
Laoag House & Lot Price List
Property Name
Price (₱)
Developer Name