1 San Juan Metro Manila Condos by Camella For Sale.
For price list, model house, floor plans, payment terms, chat live with an agent 24x7.
0 Featured Properties Found
1 Additional Properties Found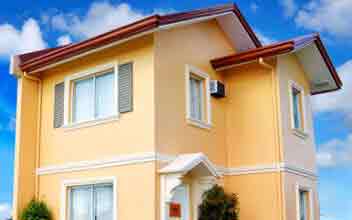 Brgy. Calit-Calit, San Juan, Batangas

,

San Juan

,

Batangas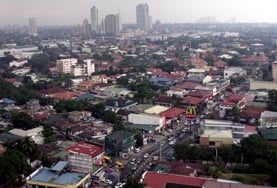 San Juan

A fresh breath of homes have found their way to San Juan city. San Juan homes take your life to the moon as they offer what no other homes in the country offers. The homes let you leave an easy and a relaxed lifestyle where everything is just within an easy reach. Take your life to another level with San Juan homes. Developed by leading developing companies in the country, the homes assure you of being of great value to you and your family regardless of your status in the society. Developed to suit your needs, San Juan homes offers a premium lifestyle all year round. San Juan city gives you more than just a roof over your head. The city's glamour will no doubt make your life much more enjoyable whether as a resident or a home owner there. Owning a home in San Juan is the best thing you could do for you as you invest in things with great value and in a city that gives you what you have been looking for. The fast paced city looks to give you a five-star lifestyle and a vacation-like life by bringing you to the centre of the action.


History of San Juan City
Located at in Metro Manila, San Juan City definitely has its own share of history. San Juan City initially was a very large area until some of the land was cut off and added to other cities. The city stretched upto Mandaluyong city. The thriving San Juan City is nicknamed as 'The town of Presidents as four presidents assumed office while residing in the city. San Juan was initially a part of Santa Ana until the 1780s when the territory was divided into two. Several laws were passed that saw San Juan being declared a fast growing city. A store, a shopping centre then a commercial centre developed one by one leading to the growth of this fast paced city.


Education
A brighter future shines for you and your children in San Juan city. Prestigious schools are scattered all over the magnificent city to let you get the best when it comes to education. Out comes San Juan to shine on your life once more. Walk just a few steps to the school of your choice or just take a short drive and see yourself at the gate of that notable school. Let life shine anew to you by living in a city that cares about your education needs as national known schools are tucked within the major streets of this progressive city. Furthermore, some of the schools can be found in the central business district to give you an easy time to grab what you need in the evening after coming to school. Educational institutions such as the Polytechnic University of the Philippines are just a stone's throw away from residential developments. San Juan city being located in the Metro Manila brings you close to happiness. Let your face shine as you or your kids seek quality education just a few steps away from home

Health Centres

Embrace healthy living at San Juan city as it brings you top notch health centres. Hospitals and clinics are found in every district, every barangay in San Juan to make your life much more easier. Delight in living with the best hospitals right within the city. Seek medication from the well equipped health facilities in the city. San Juan graces the lives of its residents with highly recognized hospitals both private and public. Let San Juan give meaning to your life by bringing well trained doctors and medical personnel close to your doorstep. Be exposed to world-class treatment in Sam Juan as you spend quality lifestyle in the city. Friendly and efficient staff await you at the clean hospitals. The well trained doctors at the Cardinal Santos Medical Centre give you the quality health care when need arises or visit the St. Martin De Porres Charity Hospital. Still you can choose the Hemotek Renal Centre and many other. See your life with San Juan at a whole new level. A city that brings the best doctors, best facilities and quality treatment right at your doorstep.


Lifestyle in San Juan City

San Juan city boasts of the ability to give its residents a premium lifestyle. A lifestyle where everything is easy. The highly urbanized San Juan gives you the taste of convenience living. Pick your shopping bag and take the few steps to the shopping centres and choose from the wide array of the contemporary shopping malls spread in the city. Choose from Green hills Shopping Centre to Promenade. At San Juan, shopping meets fun and satisfaction to bring you that quality lifestyle that many aspire for. Welcome each day with the convenience of living just a short distance away from the best shopping centres in the country where cheap but quality stuff await. You can choose from shoes to dresses, from foodstuff to furniture as shopping has been brought to a new level in San Juan City

Relaxation is the name of the game at the marvelous San Juan. Every corner of the magnificent city speaks of relaxation. From the rising of the sun to its setting, it is all about relaxation as top notch facilities fill the air of the city with glamour, fun and relaxation. From the homes to the offices San Juan residents have all the reasons to smile about as the chain of relaxation cannot be broken. Let your weekends be filled with relaxation as you let the lazy day drag by in one of the many high-class leisure facilities at your service. It does not have to be a vacation for you to relax your mind, San Juan's verdant settings will surely bring relaxation to your soul and mind no matter how huge your problems might seem. Take a trip to the interiors of the city and let the cool breeze of the unspoilt environment take your mind to a world of thoughts-free living.

The answer to all your problems has arrived by the name of San Juan city. The city that wipes away all tears and replaces the sad moments with beautiful envious memories. At San Juan, it is always happy moments as you have a wide variety of options to choose from to make yourself a happy person. Beautiful days are to be spent in a city that brings residential living or owning a home to a whole new level. Walk into the entertainment joints that are scattered within the city and make yourself some beautiful moments. Better still, let the recreation centers in the city bring your free time to a whole new level where you can choose from diving into the majestic swimming pools or playing games with your friends at your favorite spot be it golf or basketball. Discover the other side of the night by letting San Juan city, the city that never sleeps, expose you to its marvelousness. The twenty four hours open bars, the modern developed clubs and the state-of-the-art theaters all await to take your nightlife to another level. Sleep no more on a beautiful Saturday night as the highly urbanized San Juan never shies away from giving you beautiful experiences filled with heart throbbing laughter and ear to ear smiles.

Tired of eating alone locked in your room? Well, eat out in one of the many restaurants in San Juan. Have a taste of Filipino, Chinese, Western, Asian and many other cuisines without having to worry about how to prepare them. Eating out is nice, but eating out with friends and family is even greater. Let your friends and family join you in one of the restaurants in the city and enjoy the moment together. Enjoy a delicious Korean meal at the Sodam Korean Restaurant. Let the family dinner be much more memorable by eating at Chili's if you are into American or Mexican food. As a resident at San Juan, you have so much more to choose from. Grab a cup of coffee at a restaurant not far from your workplace and shake out the chilly or the sleepiness in you.
Catch up with your friends over a snack at a restaurant just around the corner. Food stalls stretch along the streets of the city to give you an option of enjoying a meal away from home at a cheaper price. Furthermore the many restaurants in the city offer meals at affordable prices. Restaurants such as Eat Fresh, Kimoura Japanese Restaurant, Gloria Maris Restaurant and the list is endless are all located at easily accessible places from all points of the city. Forget your diet once in a while and enjoy the delicacies prepared by the highly recognized restaurants nestled in the city. You deserve some excellent service in a nice ambiance at a classic hotel and that is exactly what you get. Choose a restaurant that is just right for you. Bring your appetite to the best cuisines in town.


Why owning a home in San Juan is a great idea


Perfect for your needs
San Juan city houses homes that you have been looking for in terms of space. Live in a home that gives you the ample space that you have paid for. Whether you are a family person or a young professional or even a student, San Juan homes cater for your needs. Bring up your family in a home that allows them to move around and keep as many things as they please in their rooms.
Luxury and comfort are what San Juan homes communicate. Developed with top developing companies in the country, San Juan gives you more value in a home.

Perfect place to call home
San Juan brings you a place to call home. Meet the ultimate relaxation right at your home as the city is full of beautiful homes that speak of rest and relaxation. With the city's marvelousness, you have every reason to call it home. The piece of mind that comes with owning a home is best experienced in this magnificent city. A home in San Juan means premium lifestyle all year round is what you get to enjoy.

Well connected
San Juan city connects you to the most sought after destinations. With Quezon city on the south and east of San Juan while Mandaluyong lying in the west and City of Manila in the east, access the offices and services of your choice with no hassle. Get to Cubao by the use of the N. Domingo and take the short drive to Ortigas via Pinaglabanan. San Juan city is an overwhelming city in many different aspects but its connectivity to other cities is something you surely must delight in. Get to all parts of the Metro Manila with ease as the arteries of the metro do not leave San Juan out.

Proximity to primary points in the city
San Juan brings a uniqueness to everything in the city including your points of interest. Possibility of new and exciting lifestyle comes with San Juan. Amidst the charming homes lie prestigious schools, national government offices, commercial centres. Get education close to home, explore a multitude of commercial centres and most importantly get to work without hassle as all these are not far away from homes. Perfect for everyone, this city ideally lets you enjoy the best without any struggle. Student, young professional, growing families or even the much more established families, your place is here in San Juan city.

A new lifestyle
The many sides of San Juan city gives you an new extraordinary lifestyle. In the city, discover a new way of living where life is a bliss. Don't stray too far from the metro during the vacation as San Juan hives you the perfect place to spend those quality days. Let the signature amenities and the verdant setting nestled in a fast paced city take your vacation days to historic moments, memories that you will always want to revisit.



San Juan Metro Manila Condos Price List
Property Name
Price (₱)
Developer Name