2 Candon House & Lot by Camella For Sale.
For price list, model house, floor plans, payment terms, chat live with an agent 24x7.
0 Featured Properties Found
2 Additional Properties Found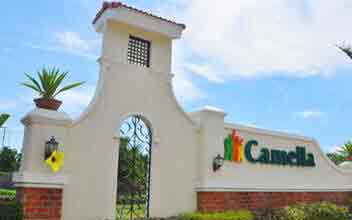 House & Lot
House and Lot
Brgy. Cabaroan Bantay

,

Candon

,

Ilocos Sur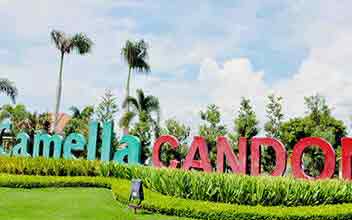 House & Lot
House and Lot
Brgy. Tablac

,

Candon

,

Ilocos Sur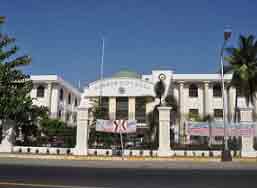 Candon
Candon is a fourth class city in the province of Ilocos Sur, Philippines. According to the 2010 census, it has a population of 57,884 people. Dubbed as the "Tobacco Capital of the Philippines" the city is the country's largest producer of Virginia-type tobacco. As the district center of southern Ilocos Sur, the city plays a vital role in the development of adjacent municipalities.
Candon is the center of the 2nd district of Ilocos Sur. Government District offices are all located in the city. The city supports more than 100,000 citizens in terms of commercial and industrial services.
Candon City has a geographical setting and proximity to the national highway and other towns that encouraged greater mobility in terms of trade, economic, social and cultural activities. The Department of Trade and Industry termed the City as the center for trade and commerce in Ilocos Sur.
Many adjacent towns frequent Candon for commercial activities, catering to the commercial needs of an estimated 100,000 population. The City also has a supermarket and a shopping mall, banking and lending institutions, recreational facilities, tourism facilities, health and medical establishments.
Candon City is accessible via the McArthur National Highway, which is also the city's main thoroughfare. Other major streets in the city are 25 de Marzo Street and San Juan Street, both parallel to the National Highway. Quirino Boulevard is a secondary highway that connects the city proper to the upland barangays of Candon City and the upland municipalities of Ilocos Sur.
Candon House & Lot Price List
Property Name
Price (₱)
Developer Name